Contact Us
+86 13480709275
Block 11,Shunchang Industrial Park, Xiaobian Second Industrial Zone, Chang'an Town, Dongguan City, China

How Can We Help?
If You Need Any Helps Please Feel Free To
Stainless Steel Sintered Parts
Harber Industrial Has been specializing in metal injection molding (MIM), ceramic injection molding (CIM) and magnet for decades.
Our product line including: Power tools, medical treatment, hardware, ceramic parts, electronic appliance, automobile parts, consumer products, spinning parts and so on. Over 95% of our products are exported to German, United States, Middle East etc.
Harber's quality assurance and engineering organization apply statistical methods to production and final inspection to
Our Sintered Stainless Steel Parts
The stainless steel Sintered Metal Parts is used in the following applications:
SCR Pumps (such as gears, g-rotors and plates).

Exhaust Systems (such as seen in flanges).

Brakes (such as ABS sensor rings, vacuum pumps and rotors).

Toothed Parts (such as seen in special gear for electric motors as well as gearboxes).

EGR Systems (such as valve guides, cams, rods, spacers and internal and external flanges).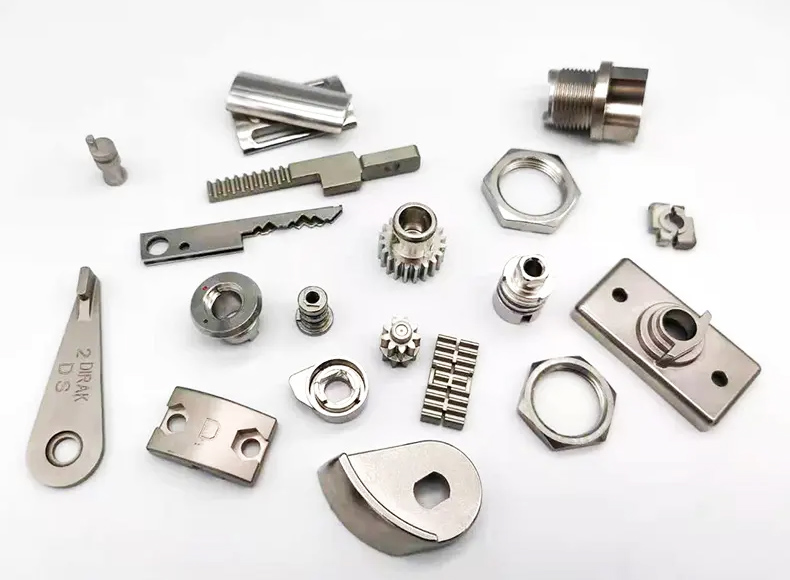 Ensure that your parts meet defined critical specifications.
We have many instrument and test equipment to inspect the products.
Stainless Steel Injection Molding
Pin Gauge/Microscopy/ Dynamometers/ Hardness Tester/Torque Rheometer/Precision balances/Impact Test Equipment/ LECO Carbon Analyzers/Metallographic Equipment/Density Measurement equipment/Density measurement equipment/DCC Coordinate Measuring Machines/Advanced surface Characteristic Instruments.
Welcome to Visit Our Metal Fabrication Manufacturer&Factory
Our professional and efficient team will handle all your metal projects inquiries within 3 hours. Just ask for a quick quote, whether you are already our client or not, we will be available online 24/7 to support your business.
We'll be with you, together bring your lock parts project from ideas to market.