Stainless Steel Injection Molding
Time: 2023-10-19 Source:Harber MIM Parts Manufacturer Media Centre
What is Stainless Steel Injection Molding? How it Works, Types, and Advantages
With the continuous progress of social technology and the vigorous development of global industrialization, powder metallurgy injection molding technology has developed rapidly due to its many advantages. Its technology has been widely used in military, transportation, machinery, electronics, aerospace, aviation and other fields.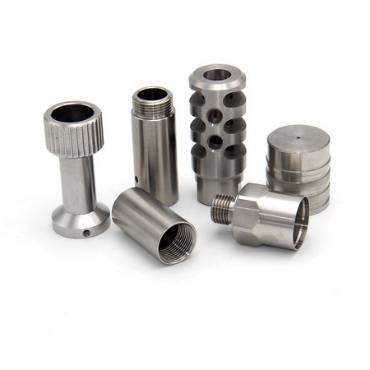 Stainless steel metal injection molding processing customized mechanical powder metallurgy parts
Stainless steel MIM, metal injection molding technology, has become the rapid development in the field of powder metallurgy, the most promising new near-net molding technology, known as "the world's most popular metal parts molding technology" one.
Feeding is the core process of metal injection molding (MIM) product preparation, which is the process of uniformly mixing metal powder and binder in a certain proportion under certain temperature conditions, and then cutting, granulating and cooling the mixture to form feedstock particles.
Stainless steel is one of the most widely used and widely used materials in the powder metallurgy industry. It has the advantages of corrosion resistance and high strength, especially SUS201 stainless steel (or 201 stainless steel), which is widely used in various industries.
Stainless steel injection molding expert
Injection Molding Workshop Show
Mold Manufacture

Injection Moulding Machine

MIM Debinding Furnace

MIM Vacuum Sintering Furnace

Shaping Machine

Polishing Workshop

Microstructure Analysis

Quality Inspection Workshop
Harber Metals' stainless steel injection molding technology offers advantages unmatched by conventional powder metallurgy, machining and investment casting methods. Harber is specialized in stainless steel injection molding design, development, manufacturing, sales and service.
Harber - Professional metal injection molding mim specialists
Professional metal injection molding mim factory research metal powder injection molding 10 years, rich experience specializing in difficult problems, stable product quality industry customers key recommended factory, reasonable price, timely delivery. High-quality after-sales service, welcome new and old customers to consult!
Industry We Serve
Stainless steel MIM basic concept
Stainless steel metal injection molding, abbreviated as MIM (Metal Injection Molding) This is a method of mixing metal powders and binders for injection molding.
The selected stainless steel powder is first mixed with the binder, then the mixture is granulated and injection molded into the desired shape, and the binder is removed by degreasing and sintering to obtain the desired stainless steel metal product, or the stainless steel part product is made more perfect after the subsequent molding, surface treatment, heat treatment, and machining.
MIM = Powder Metallurgy + Injection Molding
Stainless steel MIM is the most common MIM process, is a typical disciplinary cross-border product thing, two completely different processing technologies (powder metallurgy and plastic injection molding) into one, so that engineers can get rid of the traditional constraints, high-volume manufacturing through plastic injection molding to obtain a low price, shaped stainless steel, nickel, iron, copper, titanium and other metal parts, and therefore has a greater degree of design freedom than many other production processes. greater design freedom than many other manufacturing processes.

Traditional metal machining requires the use of lathes, grinders, milling machines, electrical discharge machines, and other equipment to process and cut product structures. Not only is the production process complex and the processing cycle long, but the stability of product batches is also poor. Compared with traditional metal machining methods (cutting, grinding, drilling, milling, discharge, etc.), powder metallurgy has inherent advantages. It directly injects product blanks using injection machines and molds, and then undergoes debinding and sintering processes to produce metal product parts. It utilizes the repeatability and high precision characteristics of hardware molds, and can save a lot of material, time, and labor costs compared to traditional machining of sheet metal.
STAINLESS STEEL INJECTION MOLDING
Harber Metal provides a market-leading stainless steel metal injection service, delivering millions of mim components each year to fortune 500 company