Contact Us
+86 13480709275
Block 11,Shunchang Industrial Park, Xiaobian Second Industrial Zone, Chang'an Town, Dongguan City, China

How Can We Help?
If You Need Any Helps Please Feel Free To
Automotive Metal Parts
Automotive parts machining mainly refers to the cylinder block, cylinder head, crankshaft, camshaft, connecting rod, etc. The machine tools required for machining these parts are mostly high-efficiency, high-performance, high-reliability CNC machine tools or specialized CNC machine tools. Common automotive parts processing methods include MIM(Metal Injection Mold), PM(Powder Metallurgy), casting, forging, stamping, cutting and machining. Harber supplies global Truck, Bus &Auto parts such as MIM Engine parts, Power transmission parts, Suspension parts, Steering parts, Brake parts, Electric parts, etc.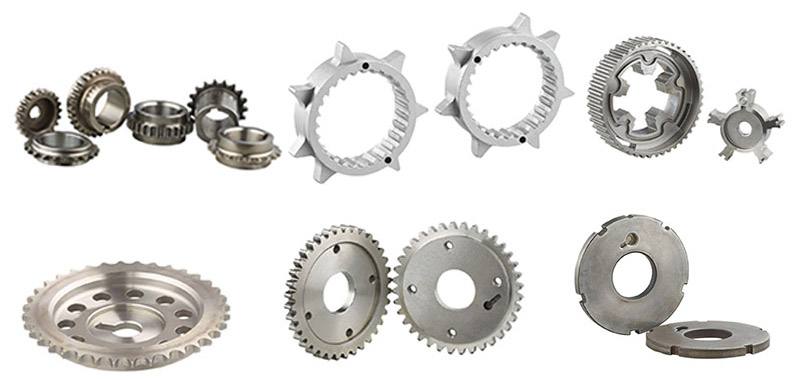 The automotive sector has become a major consumer of Metal Injection Molded parts. High strength, high complexity parts are used in engines, gearboxes, turbochargers, locking mechanisms, steering systems and electronic systems, to name just a few.
Metal Injection Molding(MIM) is Widely Used in Automotive Industry
Ignition control lock parts, turbocharger rotors, valve guide parts, automotive brake parts, automotive sunshade parts, clutch inner ring, fork bushing, distributor bushing, automotive conduit, etc.
Precision Automotive Car Parts
Professional precision auto parts machining services, high-precision customization, quick delivery. Utilizing advanced MIM technology to ensure the quality of the parts. Whether you require precision parts machining or bulk production, we can provide reliable solutions.
Your Reliable Automotive Metal Injection Molding Parts Companies
Harber Metal is an ODM and OEM manufacturer of automotive metal injection molding parts and automotive moulds. We work with both saloon and commercial automobile manufacturers to develop metal solutions that are suitable for their brands. Our designteam is experienced in creating complex, luxurious, special performance and functional interior & exterior automotive metal parts and moulds within your budget. We also haveprofessional auto engineering experts that ensure all the automotive metal injection molding solutions we offer are optimized for assembly.
Reach Out to Discuss Your MIM Project
Do you need a quote for your high-precision complex mim Components? Contact us now by phone, email, or through our contact form.