Contact Us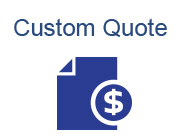 +86 13480709275
Block 11,Shunchang Industrial Park, Xiaobian Second Industrial Zone, Chang'an Town, Dongguan City, China
Harber Design Materials
Our design materials provide the information you need to consider when designing a complex mim metal part and explain why powder metal injection is the right process for your application. Before determine metal injection molding (MIM) materials, you need to carefully analyze the design and application of the part, including the dimension tolerance, part design and mold design.
The manufacturer of metal injection molding (MIM) parts and the client must agree with the final performance requirements of finished parts, such as static and dynamic load, wear resistance, machinability and corrosion resistance,etc.
Apart from the austenitic stainless steel, the MIM materials can be subjected to heat treatment to get higher strength, hardness and wear resistance. The MIM ferrous parts that consist 0.3% or more combined carbon can be quench hardened and tempered. The percentage of carbon, alloy elements and remaining pore results in the degree of hardness under the given condition. Hardness can be increased to 55 HRC or higher through quenching.
Powder metallurgy is commonly used in PM and MIM metal injection, and carbon-based iron powder is often chosen as the main raw material for the production of iron-based structural parts by injection molding. For the production of alloys, small amounts of carbon-based nickel powders can be added. The advantage of these powders is that, because of their fine particle size (average are 5 microns), in the sintering process is easy to shrink, very suitable for injection molding. Injection molding parts production, it is best to use the high density of vibration of the powder, so that the metal powder in its mixture with the binder as high as possible, in order to reduce the number of binder to be removed.
Stainless steel powders can also be used to manufacture parts by injection molding. Atomized stainless steel powder with a particle size of less than 20 microns is suitable for injection molding. Injection molding can make high temperature strength alloys, such as Hastelloy alloys composed of 70% NI, 28% MO and 2% FE, which can be produced using a mixture of carbon-based MI powders and reduced MU powders with a particle size of less than 5 microns. Raw blanks made from the blended powders tend to shrink at high sintering temperatures. High sintering temperatures and fine powder sizes favor elemental diffusion to form uniform alloys. For high-density alloys of Cemented Carbide, even press blanks shaped by conventional pressing will approach the theoretical density when sintered.
In order to get the best strength and wear resistance, it needs tempering or eliminates stress after quenching, and the tempering temperature is a important factor that determines the final hardness.
The MIM ferrous parts that finally doesn't contain carbon or carbon content is low can be carburizing-quenched, to improve the surface hardness and keep the toughness of the core. Martensite and precipitation hardening stainless steel also can be heated to improve the hardness and strong.
Harber recommends vacuum processing on heat treatment and (or) carburizing for MIM iron base parts. In order to guarantee certain carbon content, heat treatment process must be controlled closely. Most MIM material is adapted to the conventional heat treatment of forging rolling materials. For the ideal balance of the final performance, the heat treatment process should be determined jointly by manufacturer and clients.

Powder metallurgy iron powder particle size composition
Reduced iron powder for powder metallurgy, the most used is medium particle size powder (40~150μm) and some fine powder (10~40μm). Powder particle size is one of the important parameters in the physical properties of powder. For powder body, powder particle size usually refers to the average size of particles.
Expressing particle size in terms of diameter is called particle size and particle size. As the composition of the powder particles do not belong to the same particle size, so with different particle size particles accounted for the percentage of all powder to characterize the powder particle size of the situation, known as the particle size composition, also known as the particle size distribution, therefore, the particle size refers to only a single particle, the particle size composition of the entire powder body.
Powder metallurgy iron powder average particle size
Powder metallurgy reduced iron powder, such as commonly used FRH100.25 particle size composition: greater than 150μm powder less than 3%, 45 ~ 150μm powder for about 60%, less than 45μm powder for 10 ~ 30%; powder particle size composition of the representation of the more cumbersome, the application is not too convenient, usually only need to know the average particle size of the powder can be, the average particle size is in line with the statistical The average particle size is the average particle size calculated by the composition of the particle size in accordance with the statistical law, which is a parameter of the whole powder body;
Stainless & heat resistant steels
17-4 ph Stainless Steel Properties
17-4PH is a high-strength, high-corrosion-resistant stainless steel alloy. It is composed of elements such as iron, chromium, nickel, copper, and molybdenum, and also contains small amounts of carbon and niobium. This alloy has excellent mechanical properties and corrosion resistance, particularly in high-temperature and highly corrosive environments, demonstrating good stability.

Harber Injection mass production material performance table Download
Still Can't Decide?
Are you unsure whether MIM machining is right for your project? Check out this resource provided by the Harber Industrial, for a more in-depth look at the benefits of our MIM process. Click HERE.