Contact Us
+86 13480709275
Block 11,Shunchang Industrial Park, Xiaobian Second Industrial Zone, Chang'an Town, Dongguan City, China

How Can We Help?
If You Need Any Helps Please Feel Free To
Precision Metal Parts
Precision Metal Machining | High Complexity Metal Manufacturing - Delivered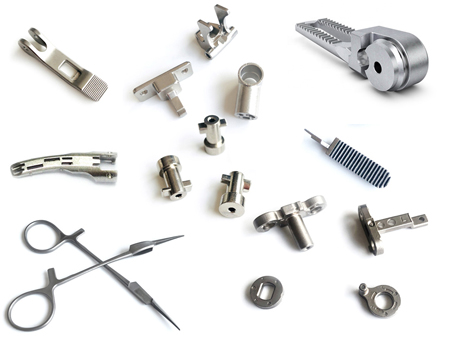 High material utilization: In the powder metallurgy process, the waste of raw materials is less, because the powder can be sintered into parts at relatively low temperatures, reducing the melting and loss of materials.

Complex parts manufacturing: Powder metallurgy can manufacture parts with complex shapes and structures, such as internal cavities, curves, etc. This is because powder metallurgy can produce complex parts shapes through molding processes.

Superior material performance: The materials prepared by powder metallurgy usually have high uniformity and density, thus having good physical, mechanical and chemical properties.

Low-cost production: Powder metallurgy can complete multiple steps in a single process, from powder preparation to molding and sintering, which can reduce production costs, especially for large-scale
We Provide Complete Precision Metal Manufacturing Solutions with Exceptional Customer Service. We believe we have the most capable metal manufacturing team in the industry.
Design and Engineering Support
We offer both automated and live manufacturing support. With every quote, you get free interactive manufacturability analysis to quickly improve part design, but if you have additional questions, applications engineers are always available to talk through your project at 86 0769-82389116 or service@harber-mim.com.
Advanced Powder Products
Harber is professional China metal injection molding company which is located in China Guangdong Province. We are directly MIM factory founded in 2014. As a professional manufacturer and solution provider of metal injection molding process(MIM) and PM process. With more than 10 years development our factory has imported the most advanced MIM equipment.
10+Years Experience , Turnkey Solution, Superior Engineering, ISO9001, Contact Us Now!