Contact Us
+86 13480709275
Block 11,Shunchang Industrial Park, Xiaobian Second Industrial Zone, Chang'an Town, Dongguan City, China

How Can We Help?
If You Need Any Helps Please Feel Free To
Precise Lock Parts
MIM stands for Metal Injection Molding, which is a metalworking technology for producing complex metal parts. MIM lock parts are lock components produced using the MIM technique. These parts are typically used in locks for doors, cabinets, safes, and other security applications. MIM lock parts are known for their high precision, strength, and durability, making them ideal for use in demanding applications where reliability and security are paramount.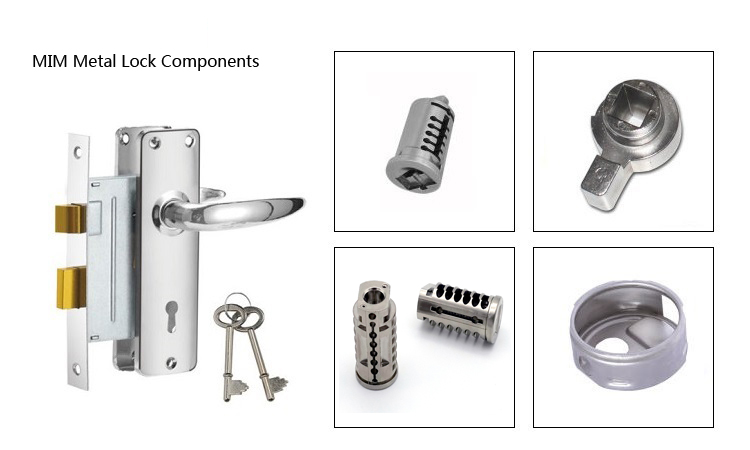 Powered by metallurgy and innovation, we engineer and manufacture precision metal components for the industrial, medical device, defense and sporting goods industries. Our team of engineers, material scientists, and tooling experts truly listen to your needs to create customized precision net-shape components. Send us your CAD File or Drawings and we'll give you an appraisal of the viability of MIM molding for your new or existing metal project.
We are proudly serving 5000+ global clients with 50000+ top-quality MIM&PM metal parts.
Harber Metal, a China-based metal injection molding manufacturer, proudly offers high-quality products in injection molding metal manufacturing industry. From tooling design to molding metal parts manufacturing, finishing, and packaging, we provide comprehensive and cost-effective solutions for all your metal molding needs.
Follow us to learn about everything that is Precision Complex Metal Fabrication
Reach Out to Discuss Your MIM Project
Do you need a quote for your high-precision complex mim Components? Contact us now by phone, email, or through our contact form.