Contact Us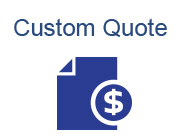 +86 13480709275
Block 11,Shunchang Industrial Park, Xiaobian Second Industrial Zone, Chang'an Town, Dongguan City, China
What is the typical production lead time for the MIM process?
Usually it takes 25-35 days for the production, or longer time for complex parts that need to do post processing and shorter time for simple parts.
How long does it take to receive a quote for a new MIM project?
With detailed requirements provided, it take 1-4 days to quote a new project.
What information does customer meed to provide for processing a product?
1). 2D and 3D drawings;
2). Detailed requirements: material, tolerances, hardness, surface finish, demanding quantity etc;
3). Other special request.
Can I make modification to a project that is in production?
Yes, you can.
You need to provide us with the new design of the project, we will evaluate it and let you know if it is feasible for changing the existing mold. If yes there will be a cost for mold changing; If not then we need to make a new mold in your consent.
What is the production cycle of MlM?
For samples,it is about 20-25 calendar days and for goods,it is about 5-7 calendar days for the first batch. The final production time depend on your quantity and your mim products requirements.
If your need urgent, I advise you tell us your lead time, such as tell us when you will have final artwork, and when you need them? Then our sales will check with factory and shipping company whether we can meet your time or not. If the time is okay then we take your order, if cannot we will not take it. We take your order we will make sure you will get it 100% on time. We will not cause your in time trouble, we will let factory speed up production day to night for you, and this is for free. No extra cost.
Meanwhile if your order is bulk delivery and cannot reach on time by sea, we advise you ship small quantity by air in advance, while rest shipping by sea, that can make sure reach on time and save you some money.
Why should I choose MlM?
The advantages of MIM is that it can produce high precision complex parts,which are difficult to be produced by traditional technologies,such as CNC or casting.
Why choose Metal Injection Molding technology (MIM)?
1). MIM parts (Metal injection molding parts) have an significant advantage in producing small, highly complex metal components. While conventional technologies such as PM, machining or casting can't produce it or its cost is very high.
2). Part weight is 1~100g.
3). Part thinckness is thin and need high strength which PM and precision casting can't manufacture.
4). MIM can process those metal parts which PM can't achieve better strength and casting can't meet higher tolerance.
The Uses of Powder Metal Injection Molding Powder Products?
The applications for powder metallurgy components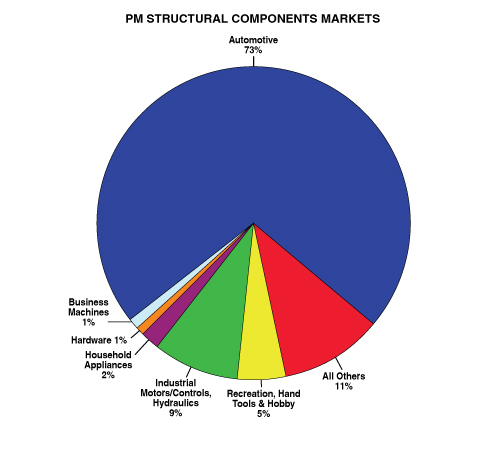 Consists of Powder Metal Injection Molding components that offer a cost-effective alternative to machined components, castings, and forgings. Automotive clutch plates, connecting rods, camshafts, and planetary gear carriers are just some examples of these.
Powder Metal Injection Molding components are used in a variety of markets, with the automotive industry being the predominant one, consuming approximately 70% of the ferrous products the industry produces annually. Other important markets include recreation, hand tools, and hobby products; household appliances; industrial motors and controls; hardware; and business machines. And, as designers increasingly learn about the superior performance, unmatched tolerances and cost savings the MIM process can offer, the trend indicates that PM components are continuing to expand into previously untapped markets—like metal additive manufacturing.