Contact Us
+86 13480709275
Block 11,Shunchang Industrial Park, Xiaobian Second Industrial Zone, Chang'an Town, Dongguan City, China

How Can We Help?
If You Need Any Helps Please Feel Free To
Powder Metal Gear
The production of powder metallurgy gears requires only five processes, i.e., molding, sintering, heat treating, tempering and oil dipping. When machining and manufacturing castings and forgings, ten processes are required, such as external turning, internal turning, one end or both ends, rough milling groove, keyway, hobbing, deburring, heat treatment and tempering. It has the advantages of labor-saving, material-saving, high production efficiency, less equipment, energy-saving, etc., which obviously reduces the production cost of gears.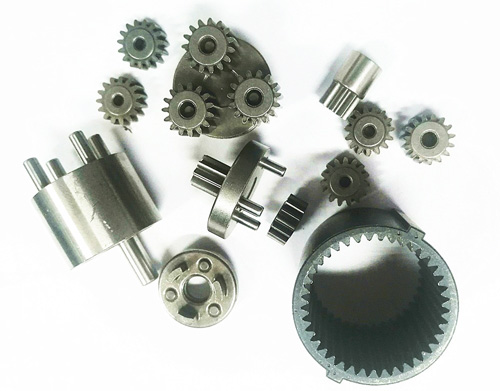 Metal injection molded gears and other precision mechanical components are some of the most successful MIM parts with a unique combination of cost and performance. MIM hardware is increasingly utilized in automotive, consumer, military and medical products.
Powder metallurgy can integrate several parts together, thus saving costs for later machining and assembly. When powder metallurgy is used to manufacture multiple gears and composite gears, the gears can be pressed to an upper height limit and directly into the corners of neighboring gears.


Common Applications for Powder Sintered Gears:
Gearboxes for various applications such as seen in household appliances, car seats, rotary roasters, automotive gearboxes, starters, drilling machines etc.
Fluid transfer gears (such as fuel pumps, SCR pumps and oil pumps).
Pulleys and Sprockets used for connecting systems (such as water pumps, camshafts, clutches and crankshafts).
High Performance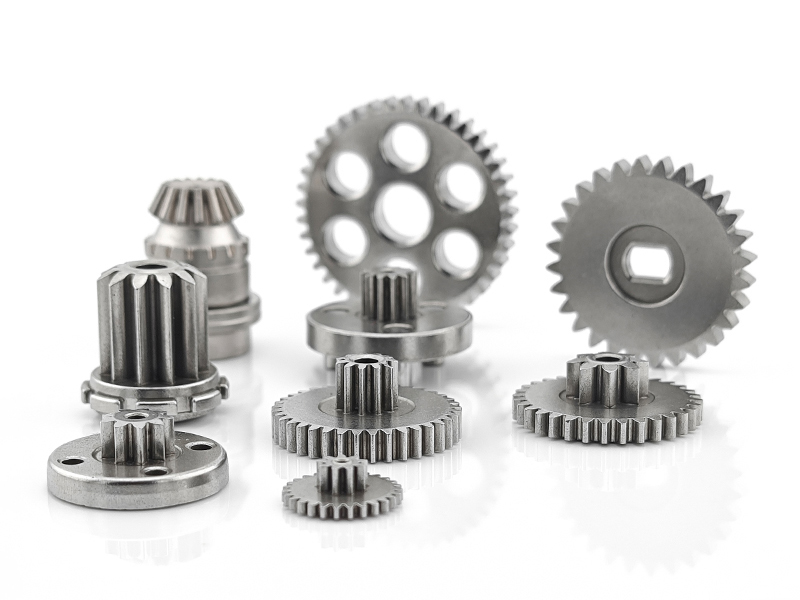 A variety of MIM alloys have been developed to meet toughness, corrosion resistance and hardness requirements.
Typical Materials
316L Stainless Steel
17-4PH Stainless Steel
Fe-2%Ni – Nickel Steel
Fe-8%Ni – Nickel Steel
Fe-50%Ni – Iron-Nickel
Harber Metal Company is a powder metallurgy manufacturer specializing in powder metallurgy machining, powder metallurgy gears, planetary gear reduction gearboxes, high precision powder metallurgy parts production, we can provide small modulus precision powder metallurgy gears, powder metallurgy parts machining, MIM automotive parts, stainless steel mim parts, stainless steel locking parts.
Reach Out to Discuss Your MIM Project
Do you need a quote for your high-precision complex mim Components? Contact us now by phone, email, or through our contact form.