Contact Us
+86 13480709275
Block 11,Shunchang Industrial Park, Xiaobian Second Industrial Zone, Chang'an Town, Dongguan City, China

How Can We Help?
If You Need Any Helps Please Feel Free To
Industrial Equipment Structural Parts Iron Berverage Machine Parts
Industrial segment mostly depends on the product with high performance and reliability. We supplying complex MIM metal components for industrial, hardware & general engineering applications. We have developed more than 2000 different mim metal components for these applications alone. Our offering includes variety of materials with different properties such as high strength, wear resistance, corrosion resistance etc. In recent times with increase in automation across the industry, usage of MIM components becoming more popular & familiar. Our experience in serving this segment for a long time gives us immense advantage to understand specific requirement, and provide cost-effective quality solutions accordingly.
Material: stainless steel
Size: customized
Surface treatment: original or according to the requirement
Certification: ISO9001: 2015
OEM: accept
Feature: high strength
Product Details
Company Profile
Packaging&Shipping
Ordering Steps
The Powder Metal process can be used to create materials that cannot be created in normal ingot grades to achieve special properties by melting. Many times, net shape parts can be produced resulting in a finished part with little or no secondary processes. The tools, built from tool steel, are reusable so the powder metal process can produce economical part prices for higher volume programs.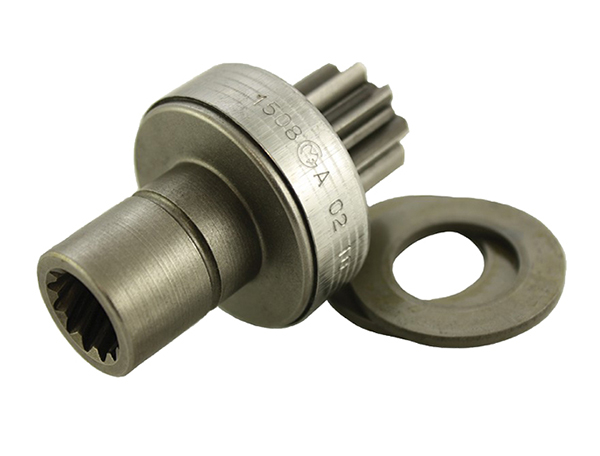 metal injection molding Industrial Equipment Structural Parts components
| | |
| --- | --- |
| Brand name | OEM & ODM |
| Product type | Adjustable hinge mim part |
| Product Model | MIM702 |
| Material | Stainless steel 316L 304 17-4PH peptide Fe2Ni Fe4Ni Fe20Ni |
| Post-Sintering | Polishing,Wire-drawing,Sandblasting,Plating,Coated,etc. |
| Size | Custom |
| Tolerance | 10mm±(0.02-0.04)mm |
| Weight | 10g |
| Forming Method | Powder Injection Molding |
| Sintering method | Solid phase sintering |
| Sintering environment | Vacuum |
| Mold material | Stainless steel |
| Application | Security industry |
| Shape | Custom |
| OEM | Accept |
| QC system | 100% inspection before shipment |
| Payment terms | T/T at sight, Paypal, Western Union,etc. |
| Lead time | 7-15 working days |
| Supply capability | 500000 Piece Per Month |
| Packaging | PP bag / Anti-static film / anti-static plastic disc |
Equipment advantages:
Mixing machine,Injection molding machines,Degreasing furnaces,Vacuum sintering furnace;Automatic pressing machine,,Repressing machine,CNC machining equipment,finishing machining machine,polishing machine,Automatic oil punching machine and so on...
Testing equipment:
Projector,Salt spray test machine,Partial pendulum instrument,electronic balance,electronic gravity apparatus,universal tester,Rockwell hardness tester,Density tester,gauge block,dial indicator,micrometer,Vernier.
What's the MIM technology and its advantages and features.
it's suit to do mass production with complicated shapes;
1, MIM is an advanced metal forming technology that use injection molding machine to manufacturing precision and complex metal parts, which combines the advantage of PM and plastic injection molding.
it can use all kind of metal material(such as stainless steel, iron, ceramic and titanium, etc)
its relative density can achieve more than 98%
its finished products is close to final products, reducing the post-treatment cost, and then save production cost
compared with tranditional CNC and precision casting process, the structure are more even and preformance is much better
compared with PM(Powder Metallurgy), MIM can produce more complex shape and better preformance metal products.
Production cost comparision between MIM and other processes
Cost Effective Design Flexibility/ Material Variety and Integrity


Powder metallurgy can ensure the accuracy and uniformity of the material composition ratio. Suitable for producing products of the same shape and large quantities, low production cost.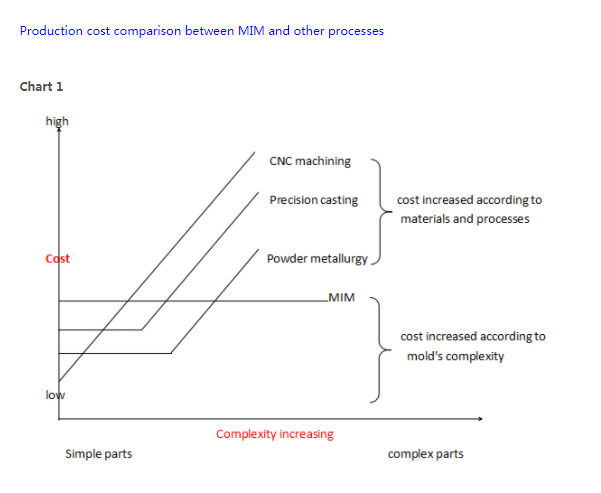 Machinery Structural Parts Manufacture Compare with other process
| | | | | |
| --- | --- | --- | --- | --- |
| Parameter | MIM | CONVENTIONAL PM | MACHINING | INVESTMENT CASTING |
| Density | 98% | 88% | 100% | 98% |
| Tensile Strength | High | Low | High | High |
| Elongation | High | Low | High | High |
| Hardness | High | Low | High | High |
| Min. Wall Thickness | 0.5 mm | 1 mm | 0.5 mm | 2 mm |
| Complexity | High | Low | High | Medium |
| Surface Finish | High | Medium | High | Medium |
| Production Volumes | High | High | Low | Medium |
| Range of Materials | High | High | High | Medium-High |
| Cost | Medium | Low | High | Medium |
Service:
1, 100% inspection before shipment.
2, Satisfied packing, carton, wooden case, pallet,or according to your requirement.
3, Samples are within 35-40 days after the receipt of the deposit. production will be finished about 25-30days after samples confirma
Production Capacity comparision of MIM and other process
Most difficult metals and compounds, pseudo alloys, porous materials can only be manufactured by powder metallurgy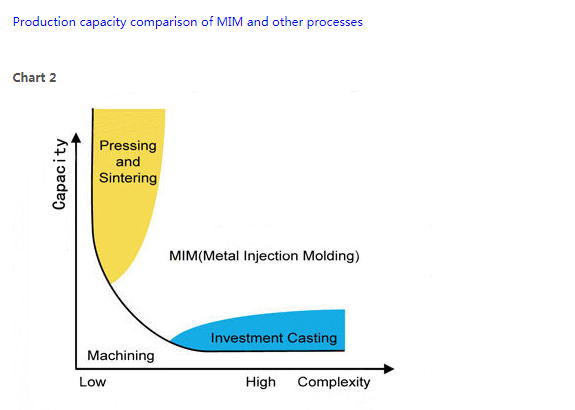 Machinery Structural Parts MIM Material
Material

Composition

Low alloy steel

Fe-2Ni, Fe-8Ni

Stainless steel

316L, 17-4-PH

Tool steel

42CrMo

4

, M2, Skd-11, C45

Carbide

WC-Co(6%)

Ceramics

Al

2

0

3

, ZrO

2

, SiO

2

Tungsten alloy

W-Ni-Fe, W-Ni-Cu, W-Cu
All kinds of precision metal injection molding(MIM) and powder molding(PM) hardwares; sinter gears(bevel gear,pinion gear,worm gear and helical gear),complex-shape metal parts(like hair clipper blade,nail clipper parts,scalpel,lock bolt),sprocket,pulley and stainless steel precision die-casting parts,etc.
With over 10 years' experience in powder metallurgy, Harber provides high-end global customers with high-quality components and advanced one-stop solutions. Our zero-defect products covers in such businesses fields as Automotive, Medical application, Houshold, Consumer electronics, Hardware tools and Lock. Best raw materials, strict inspection control and cutting-edge know-how has made Harber a reliable and professional profile to our customers from all over the world. We are sure that Harber can meet any needs from them by using our expertise, credibility and technicality.
We have fully professional and high standard automated production line which contain:Powder metallurgy automated batching system, Advanced level automatic powder molding machine(60T-300T), Mesh belt sintering furnace, Steam treatment furnace, finishing machines, Powder metallurgy physical and chemical equipment, Robot manipulator,Fiber laser marking machine,Advanced testing equipment (universal testing machine, digital mapping instrument, etc.) . All these equipments support the high speed, the highest accuracy, to ensure product development and production.
Harber Metal has excellent talents in the field of powder metallurgy, mature powder metallurgy production technicians, and long-term cooperation with domestic top powder metallurgy research laboratories. It is a comprehensive high-tech enterprise integrating research, development, production and sales of powder metallurgy structural parts.
Surface Treatment
Harber can offer such surface finish (secondary process) as sandblasting, electric polishing, magnetic grinding, laser engraving, PVD, carburizing, Permeability nitrogen and annealing.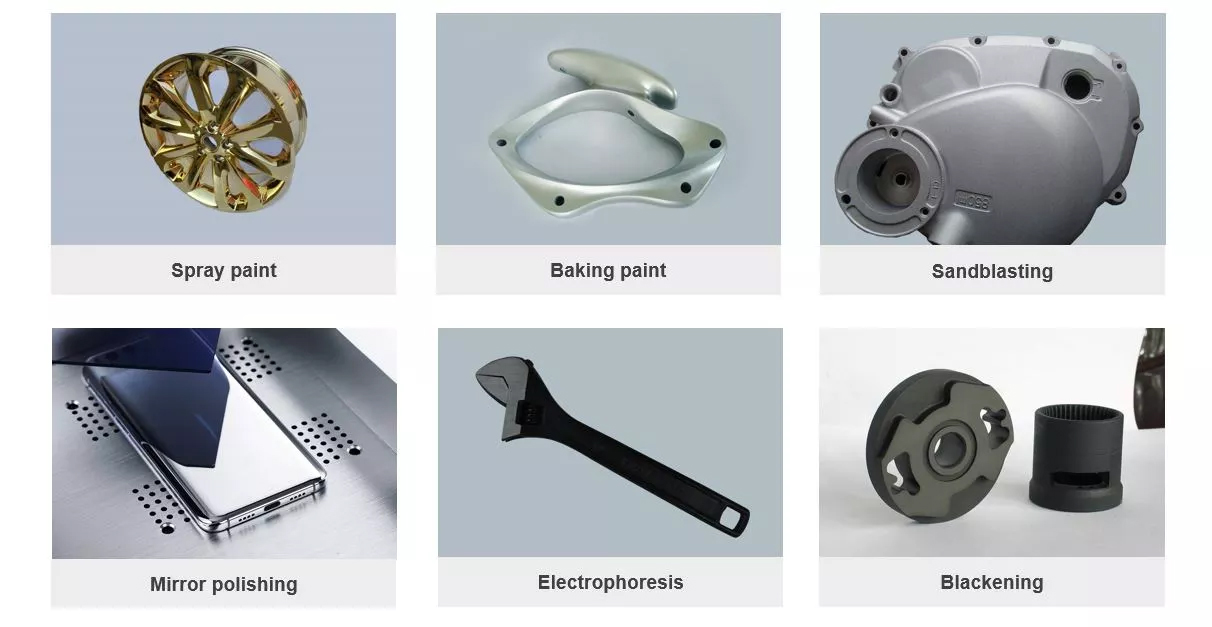 We pay highly attention to packing quality. As we know the metal parts come out in perfect quality standard, but packages is not strong easily happen damage during delivery,so that final effects is 0. What we want is let you get our products safely fastly to give us high rates and reorder with us next time. We will control every steps very well for you.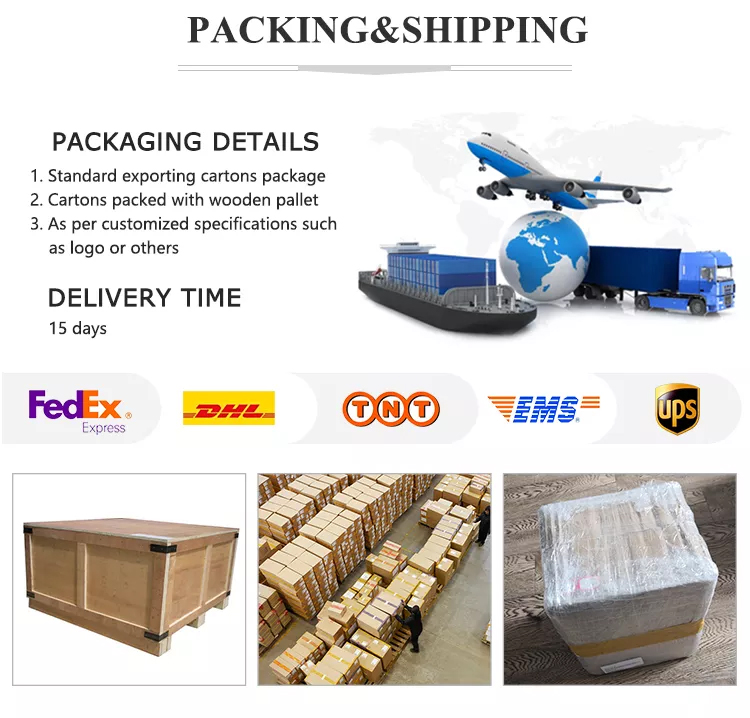 In our company all our package must make sure strongest then picked by shipping company. The inside with waterproof plastic bag + 5AA strong carton + green wooden pallet + plastic belt wrapped outside.
1: Give us inquiry by email.
2: Quote your price by our sales usually in 1-2hours on working days.
3: Confirm price& artwork and Sign Contact
4: Pay first half money
5: Make free metal parts samples to your door by DHL freely for confirmation
6: Only get your metal parts sample approval then start to arrange mass production.
7: When mass production is finished, we will take clear pictures for you confirmation. After you confirmed you pay balance.
8: Shipment by sea or air depends on your requirements.
9: You get the metal products, deal finished.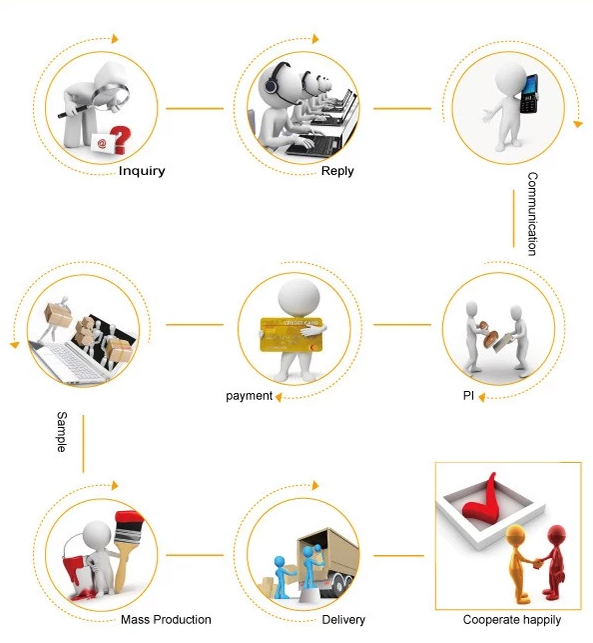 For whole steps we will guarantee you can get the metal parts safely and fast and in high quality. If in cased happen any problems because of us in this machining process, we promise remachining freely or refund your money. If mistakes is happened from your end, we can also remachining if you agree to pay extra machining cost.
We offer a wide range of Metal Injection Mold services for small to large projects in the Machinery industry. We have established a strong network of metal materials suppliers that enables us to deliver fast and reliable results. Contact us today for a quote on mim parts or any other assistance you may need.