Contact Us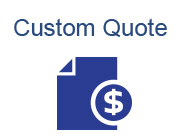 +86 13480709275
Block 11,Shunchang Industrial Park, Xiaobian Second Industrial Zone, Chang'an Town, Dongguan City, China
How to choose shipping way and how long reach to clients? If in case the package is broken during shipment, do you compensate?
There are two ways to delivery products from China to your door, sea and air.
By sea is long time but cheap for large bulk order, by air is fast but expensive for small orders.
For shipping products by sea from Shenzhen, please allow the following amount of time for sailing, customs clearance, and inland trucking to your warehouse.
To Asia destinations: 1 to 2 weeks
To South America destinations: 5 to 7 weeks
To US/Canada destinations: 3 to 6 weeks depending on west(LA,Vancouver) or east cost(NYC,Toronto)
To Australian destinations: 2 to 3 weeks
To Africa countries: 4 to 8 weeks
To UK and European destinations: 4 to 6 weeks
If your metal parts need urgently, you can also choose ship by aie&express such as DHL, FEDEX or UPS. It takes abt 5-7days reach your door. The shipping cost depend on the weight of your package, the cost you can consult with our sales, we will reply you correct price as per your order promptly.
Suitable carton size

Complete package

Our shipping package are strong enough, it will not happen broken accident. If in cased happen any broken or lost accident, you also donot need worry. All your products shipping by air or sea will buy the insurance during whole delivery process, if happened any problems they will compensate the money as per your value write on the shipping invoice.
For more information regarding a demanding MIM projects, please Contact Us.