Contact Us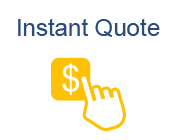 +86 13480709275
Block 11,Shunchang Industrial Park, Xiaobian Second Industrial Zone, Chang'an Town, Dongguan City, China
Harber Metal was incorporated in Hong Kong in the year of 2014. We are a global high-tech MIM(Metal Injection Molding)service provider Located in Hongkong. We are committed to producing precision metal parts and nonstandard automation design and manufacture for more than a decade. At Harber, we believe in the pursuit of excellence, providing customers with world-class quality products and services.
Harber Metal is a high-tech enterprise specializing in the research, development, production, and service of metal powder injection molding (MIM) and ceramic powder injection molding (CIM). The company has a production workshop of over 10,800 square meters and a production team of more than 350 people. We have a complete production system from design, mold making, material preparation, sintering, machining, polishing, and assembly.
For the benefits of all our potential customers all over the world, we will do our eternal & ultimate endeavor to supply precision engineer parts with Top Quality Lower Price & Fast Delivery. We think that Suppliers, Harber &Customers should be one best team as well-organized partners to lead the markets.Our company policies are as followings.
1.Honesty :
We do our business with honesty. It's a basic factor for long term& everlasting business with our customers &our suppliers. We will take honest profit always.
2. Continuous Innovation :
For a moment, Harber can be a market leader. But, it's very difficult to be the leader forever. So, we well know that it's an empty dream if there isn't Continuous Self Innovation & Hard endeavor.
Because it's just ourselves whom should overcome ultimately. Our final competitor is just ourselves. We never stop lnnovating and Challenging in doing business.
3.Reasonable Price & Good Quality :
These are our final & eternal aim for all of our potential customers' benefits. The company who survives eventually is the strongest company not that the strong company can survive.
4.Fast Delivery:
Always, it's our main focus and concern. We do best effort to delivery goods as fast as we can in time.
We have a strong passion on precision complex mim parts business. This passion makes us to provide the best slover of complex parts.
Based on our strong researching and production abilitywe are confident to be your reliable and priority choice supplier in MIM. Welcome to visit our factory!
Welcome to Visit Our Metal Injection Molding Factory
Our professional and efficient team will handle all your inquiries within 3 hours. Just ask for a quick quote, whether you are already our client or not, we will be available online 24/7 to support your business.